HONEY BEE REVIEW
Honey Bee Review is a Pittsburgh literary art review established in 2017.
We are dedicated to highlighting marginalized voices and their creations in coherence to the world around us.
Submit to us: honeybeepgh@gmail.com
Indigo Baloch is a writer based out of Pittsburgh, Pennsylvania. She has her BFA in Creative Writing and Journalism from Chatham University, and is fascinated with mythology, witchcraft, foreign languages, and astronomy. Her work has been published in The Minor Bird, the Indiana Review Online, The Scores, Sigma Tau Delta Mind Murals, the 2017 edition of Z Publishing House's Pennsylvania's Best Emerging Poets Anthology, and America's Emerging Poets 2018: Northeast Region Anthology. Her poetry also won Second Place in College Poetry at the 2017 Carnegie Mellon University MLK Jr. Day of Writing and Second Place in Original Poetry at the 2017 Sigma Tau Delta Convention. In her free time, Indigo also runs a witchcraft blog called Mother of Mugwort. She is the acting Design Editor of The Bite Zine, and is a founding editor and the current Editor-in-Chief of Honey Bee Review.
Ahmir Allen studies Creative Writing and Film at Chatham University. He is currently enrolled in his junior year, and has established a love for poetry, flash fiction, and screenwriting since he began studying it in sixth grade. His ideal future involves a continued passion for each genre, but professionally he is aiming to be a screenwriter and filmmaker. He's been published in Chatham's Minor Bird literary journal, and for the 2018-2019 academic year Ahmir has taken the role of poetry editor for the publication.
Brianne Kenda was born and raised in the South Side Slopes of Pittsburgh, PA, and now lives, works, and plays in North Philadelphia. They hold a BFA in Sculpture from Pratt Institute, Brooklyn. Brianne is an imaginative maker of objects, spaces, videos, and performances. Their aim is to include playfulness, self-exploration, sincerity, humor, and love in all that they create. Currently, they are very curious and excited about ice skating, the flying trapeze, vampire bats, and being in love with everything.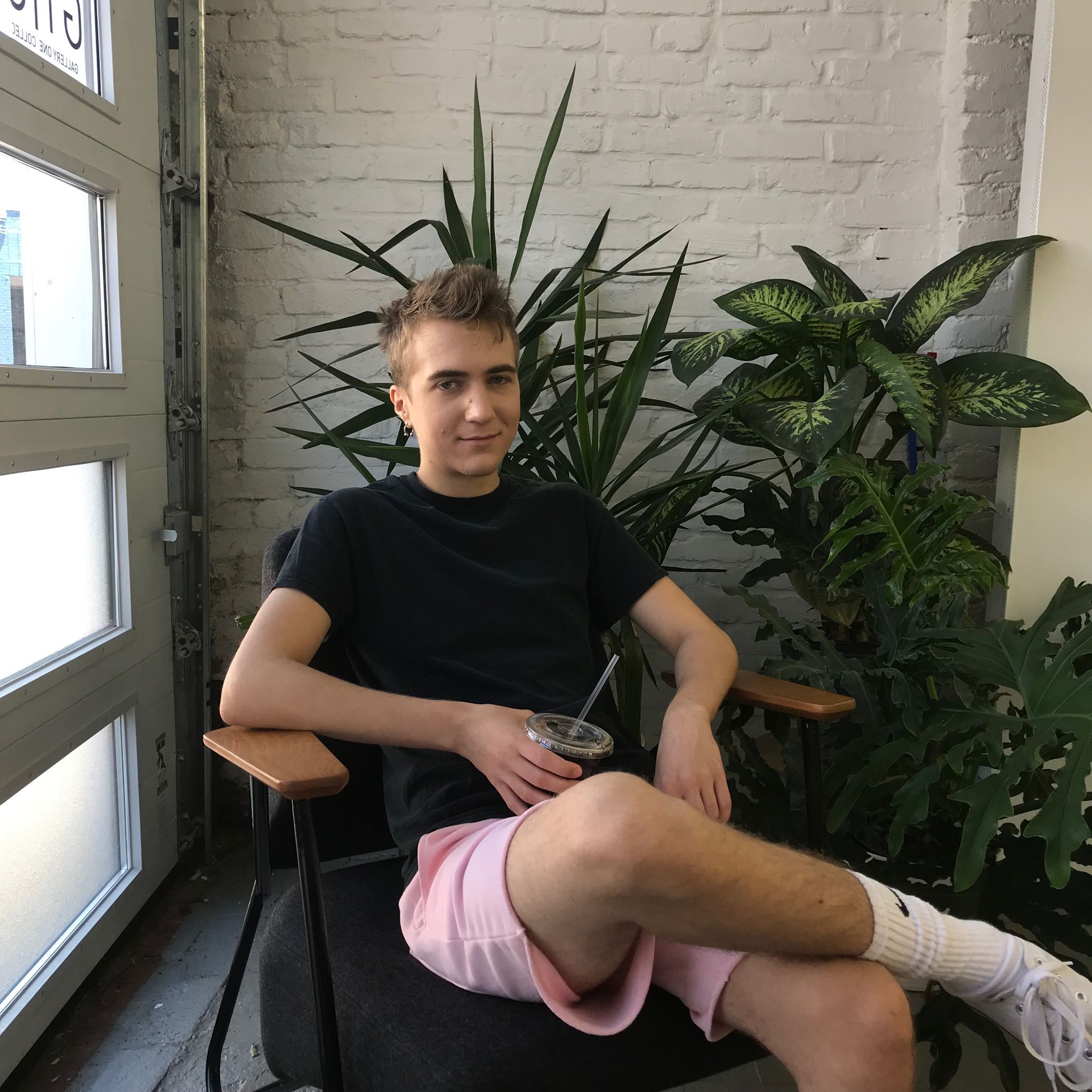 Daniel Shaffer is a mixed media artist based in Pittsburgh, PA. His favorite mediums are painting, photography, and screen printing. He likes to combine art with activism and often portrays queer bodies, relationships, and sexuality in his work. He is also interested in cycling, cooking, cartoons, and graffiti. He is currently studying Visual Arts at Chatham University and has been featured in G1CW. You can find his work at danielallenshaffer.com.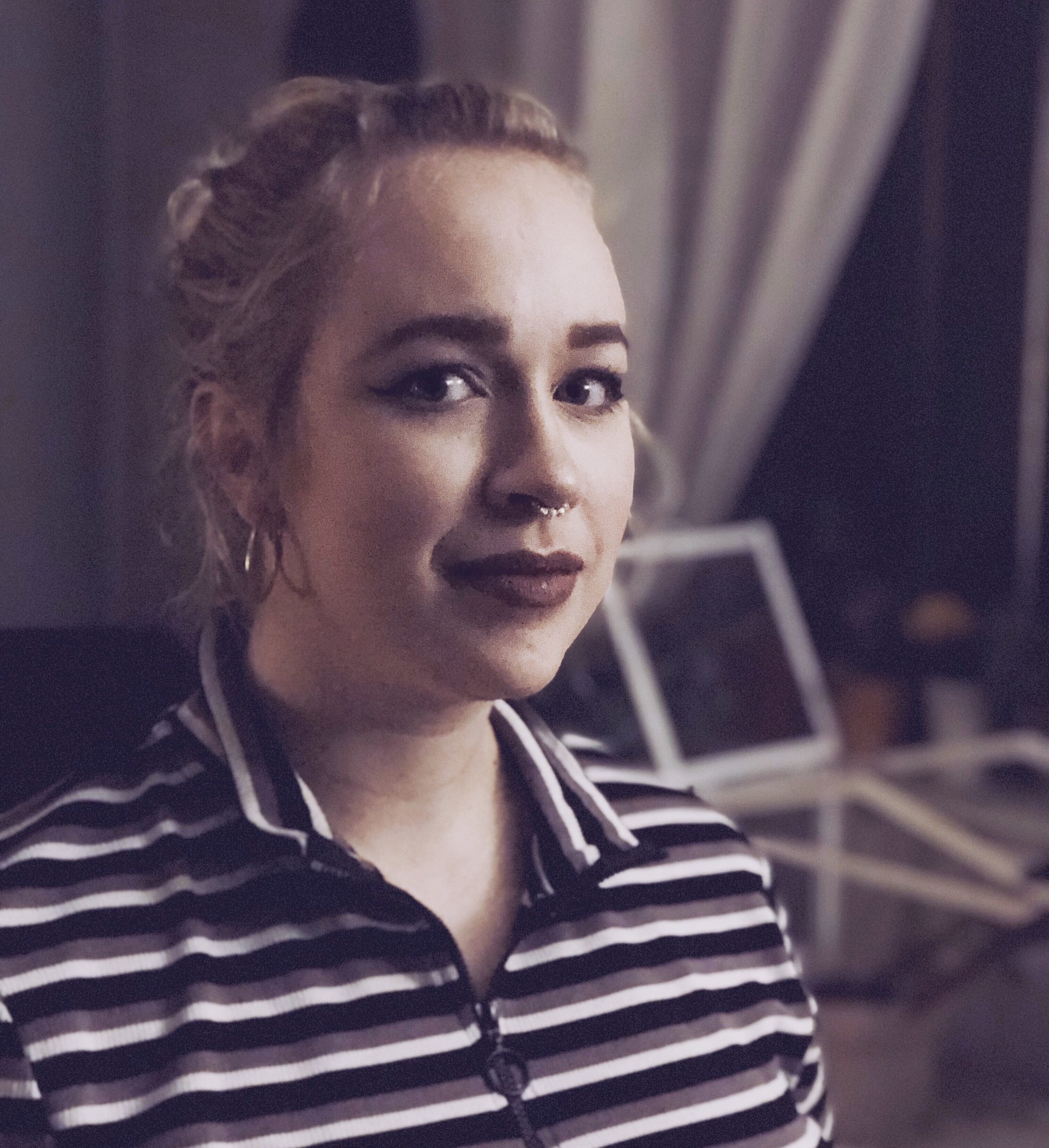 Izzie Petti is an Interior Architect and Graphic Designer based out of Pittsburgh, PA. She is a Chatham alumni and was born and bred in San Francisco. She has an obsession with comics, color blocking, and reality tv. She currently works at a design firm in East Liberty and has worked on projects for Heinz Field, Carnegie Science Center, University of Pittsburgh, the US Steel Tower, and more.
Terra Teets is a poet, essayist, barista, pedestrian, etc. She studies English Literature, creative writing, and German at Chatham University. Her work has recently appeared in the Minor Bird and Z Publishing House's Pennsylvania's Best Emerging Poets Anthology. She is also a Madwomen in the Attic and co-facilitates the Goat Farm Poetry Society.
Stephanie Ramser is a Pittsburgh based writer and fledgling fiber artist. She holds a BFA from Chatham University. In her ideal world, everyone would make art and be nice to customer service workers. Her primary passions are forgetting teabags in mugs, hugging every chicken, and writing about place and queerness. Her published work can be found in The Minor Bird, The Sigma Tau Delta Rectangle, and The Pittsburgh Poetry Review.